Pupils from St. Joseph's College Rural Skills class joined The Nith Catchment Fishery Trust and Borderlines for their last
day of term for a full day of fisheries related activities.

The morning started off surveying the Pennyland Burn using electro fishing and…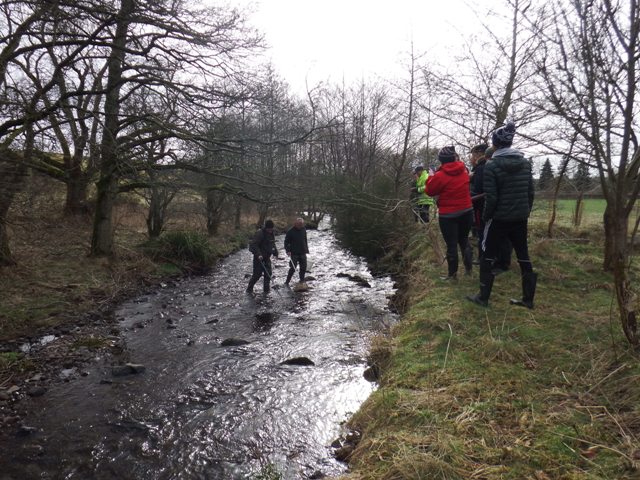 …kick sampling for aquatic invertebrates.

After determining that the burn was
healthy and capable of supporting fish…..
….they released 100 fry that they had
incubated and raised in their classroom.
They then walked over to DGAA's Drum Loch,
Dalswinton where they tried their hand at fly fishing and prepared and cooked some
rainbow trout on the BBQ. Well done to Jack who caught a lovely rainbow trout
on the fly.