The 12th of September and still no sign of rain, the river is well below summer height and there is a dearth of salmon due to the low water conditions. On the positive side, the trout and grayling fishing is improving by the day with trout up to the three pound plus size. There are good shoals of grayling in most of the pools and runs of herling and larger sea trout coming off the tides which have been massive this week and now are dropping off.
I had my good friend Kevin Ray on the lower Eden today, great weather conditions for a walk or a BBQ but not for salmon. After a good session Spey casting and getting ready for the trip north next month, a change of tactics. Out came the five weight and the small nymphs….
The grayling were very obliging.
Kingfishers, heron, great company and surroundings, a few fish and no people…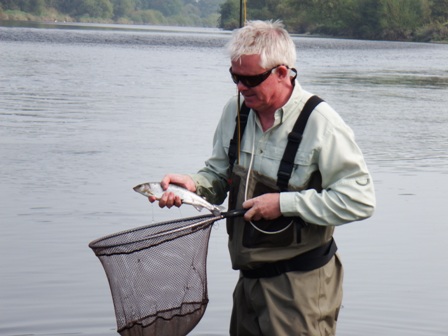 What a chill out! Thanks Kevin and see you soon on the Tay!